Bison 1Classic muscle exerciser
Strong hands, this is what you need!
Buy now
Forearm exercise device Bison-1
Hand strength with an emphasis on the forearm, wrist and fingers.
Increases the strength and reliability of your grip;

Increases punch strength;

Strengthens tendons and ligaments of hands.
Why do we need strong forearm, wrist and fingers?
For sports exercise

Strong fingers, wrists and forearms are very important in more than 20 kinds of sports. A strong grip lets you train with solid weights, focusing all your attention on the exercise. Barbells and dumbbells will no longer slip out of your hands, and your exercises on the horizontal bar will be much more comfortable and more efficient. Strong wrists and forearms also play a big role in increasing punch strength.

In everyday life and for work involving physical labor

If it is necessary to lift or carry a heavy load, the main weight falls on fingers, wrists and forearms (and lumbar back muscles). When carrying heavy loads, it is usually weak fingers and grip which form the weakest link. Well developed, strong fingers and wrists will make any kind of work with weights more comfortable. It essentially helps in everyday life and for work involving physical labor.

To raise your status

A firm handshake is considered a symbol of strength and masculinity, producing respect among friends and serving as a warning for opponents. A man with a "steel" handshake is perceived as a reliable person with a strong character.

To attract attention

Perhaps you have seen performances by athletes who tear a phone book or a deck of cards apart, tie steel nails into a knot or straighten a horseshoe. Each of these tricks is possible only with really strong wrists, fingers and forearms. With the help of the forearm exercise device - Bison-1, you can become a local celebrity or a YouTube star, one of those people who can tear phone books in half and straighten a horseshoe.
BISON-1 - Interesting information
Bison-1 was created as a forearm exercise device for special ops troops.
Bison-1 is used for increasing the force of professional boxers' punches, as well as many other professional athletes in more than 20 kinds of sports.
Bison-1 is a scientific product, tested practically through numerous scientific experiments. The effectiveness of the device has been witnessed by tens of thousands of customers.
The main focus of the simulator is the forearm, wrist and fingers, but thanks to the versatility of its design, it can also be used to train the whole body. Under laboratory conditions more than 100,000 different exercises on a variety of muscle groups were tried using the Bison-1.
The Bison-1 is very compact and does not require much space for storage, transportation or training (weight - 1.1 kg, dimensions 5x5x45 cm). Due to its small size, you can easily take a Bison-1 on the road and train with it anywhere convenient for you, even sitting in a chair in front of the TV or outside after jogging.
The service life of the forearm exercise device Bison-1 when used appropriately is over 20 years.
Forearm training device Bison-1 enables training of even the smallest muscle groups that other devices do not affect.
The Bison-1 has received six international awards. Eureka (Brussels) 2002., 2003., 2007., VVC (Moscow), 2005., Lepine (Paris) 2003., 2005.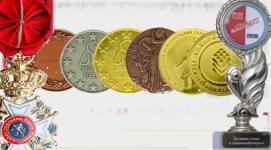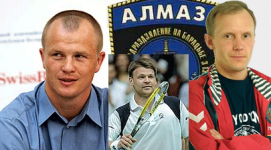 Bison-1 is a unique, unusually effective device for the development of the arms and shoulders area.
Have a question or need consultation before buying Bison 1? No problem! Get a FREE consultion from our specialists.
Testimonials
What others are saying
I recommend using Sotsky's arm exerciser "Bison-1M" to obtain results that might surprise you.

Obviously, hands are deemed to be the most subjected to traumas both in boxing, kickboxing and Thai boxing. Our fighters have used the arm exerciser Bison-1 for several years to strengthen wrists and forearms. No device can serve better for such purposes. Sotsky's exerciser is simple to deal with, occupies small space, and needs no special preparation training. Many sportsmen of our Club boast of their punches and kicks, partly due to "BISON-1M" personal exerciser, of course.

Evgeniy Kotelnikov

There are many reasons to like the Bison-1M, but I liked the work my forearms encountered. I will continue to use the Bison-1M for high volume work, deloading and flushing my forearms and wrists.

Jedd Johnson

I will be using the Bison-1M in one of my upcoming Monster Series DVD's- Heavy Hands. This is one of the greatest things I've seen to train hand and wrist strength with out the problems presented by bending. The Bison-1M is so cool- you need to see it.

Bud Jeffries

Sotsky's arm exerciser surpassed all of my expectations! "Bison-1M" add considerably to my strength and muscular endurance in arms and shoulder girdle for strong clinches generally used during wrestling…

I would also single out this device as a good warming-up machine before training or competition.

Sergey Lishtvan